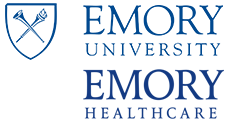 Job Information
Emory Healthcare/Emory University

Biostatistician

in

Atlanta

,

Georgia
Description
JOB DESCRIPTION:
Develops and analyzes a variety of research data using statistical methods. Assists researchers in developing appropriate study protocols and computer analyses. Manages computer systems, writes programs, and trains others in the use of systems. Provides statistical expertise in the areas of study design and data analysis to investigators/researchers interested in conducting clinical or experimental studies. Works effectively within a group setting in areas of design of data collection instruments, study design, database management, statistical programming, analysis of data, statistical graphics, and writing of reports which include explanations of methods used and interpretation of results obtained. Consults with investigators to determine questions of interest and data needed to address those questions. Determines and carries out appropriate statistical analyses. Interprets and presents data descriptions and analysis results including the explanation of statistical techniques used, the assumptions made and the generalization of results. Documents methods and results through preparation of interdepartmental memoranda and reports. Performs related responsibilities as assigned.
MINIMUM QUALIFICATIONS:
A bachelor's degree in statistics, biostatistics, computer science, or a related field and two years related experience, OR an equivalent combination of education, training, and/or experience.
Additional Details
BRINDA (Biomarkers Reflecting Inflammation and Nutrition Determinants of Anemia):
Project overview:
The Biomarkers Reflecting Inflammation and Nutritional Determinants of Anemia (BRINDA) project () is a multi-agency and multi-country collaboration formed in 2012 in an effort to improve micronutrient assessment and anemia characterization globally. BRINDA's overall goal is to refine approaches to estimate the prevalence of micronutrient deficiencies and thus improve the targeting, design and effectiveness of nutrition research and programs. Data from nutrition surveys that measured inflammation, hemoglobin, and micronutrient biomarkers, were pooled. To date, BRINDA includes 24 surveys representing approximately 37,000 preschool children (PSC), 28,000 school aged children (SAC), and 51,000 women of reproductive age (WRA) from all six WHO geographic regions.
Key successes to date include the following:
Multi-country and intuition collaborative group with Steering Committee representation from CDC, NICHD, GAIN, IZiNCG, DHS Program/ICF, HarvestPlus, GroundWork, and Emory University

Wide-scale dissemination, including 13 peer-reviewed publications (including AJCN at http://ajcn.nutrition.org/content/106/Supplement1.toc supplement at http://ajcn.nutrition.org/content/106/Supplement1.toc in July, 2017),, multiple global nutrition symposia (e.g., Micronutrient Forum, Experimental Biology, International Congress of Nutrition)

Development of BRINDA website with macros on BRINDA regression correction
BRINDA is broken down into the following working groups. The Chairs of the Steering Committee, Data Management working group, and Author working group are from Emory University
Data management and analysis needs:
BRINDA is seeking a new team member to lead the data management working group. Primary duties include:
Adapt and implement existing BRINDA data management plan, including data selection, intake, conversion, cleaning, and harmonization

Supervise data analysts who will perform primary data management activities, including harmonization and quality checks

Develop statistical plan for priority research questions in coordination with BRINDA authors and statistician

Review code and statistical analyses performed by BRINDA team members and consult with BRINDA statistician as needed

Oversee hosting of BRINDA data for public use

Lead research papers and other dissemination based on interest

Consult and collaborate with the overall BRINDA team on overall project management, including research question prioritization, data analysis and interpretation, and dissemination.
Desired skillset:
MS or PhD in biostatistics, epidemiology, computer science, nutrition, informatics or related fields with strong quantitative components.

Experience with survey data, including complex survey design

Experience with (macro) automation coding and processes

Experience with SAS, R, SQL preferred; knowledge of SPSS or Stata
Expectations:
Lead data management working group

Develop database

Lead 1 st author publication and contribute to 3-4 additional BRINDA manuscripts

Contribute to developing new research questions and conducting analyses
Apply Now
Connect With Us!
Not ready to apply?
Job Number 36100
Job Type Regular Full-Time
Division School Of Public Health
Department SPH: Global Health
This position may involve the following Health and Safety issues: Not Applicable
Job Category Laboratory
Emory Healthcare/Emory University