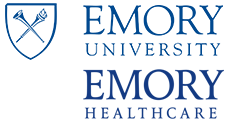 Job Information
Emory Healthcare/Emory University

Clinical Research Nurse II | Located near Apopka, FL and Pierson, FL

in

Atlanta

,

Georgia
Description
PLEASE NOTE: THIS POSITION WILL BE LOCATED IN PIERSON, FLORIDA AND APOPKA, FLORIDA.
No relo or travel reimbursement available. Seeking local applicants.
Emory University's School of Nursing is seeking a Clinical Research Nurse II who has proficiency in Spanish.
The successful applicant will be selected for an offer on or before 11/01/2019.
This is an opportunity to be part of an important research project called The Girasoles Study, which is a study of agricultural workers aimed to characterize physiological response to working hot conditions.
Facing the Sun
The Girasoles Study has partnered with the Farmworder Association of Florida, and the Clinical Research Coordinators will work under the direction of a Clinical Research Nurse.
Four data collection assessment periods, each lasting four to six weeks, are anticipated at the Farmworker Association of Florida Offices as follows:
Winter/Summer 2020
Location 1: 111 Fountain Drive, Pierson, FL 32180
Assessment 1 will occur in 1/20-2/20
Assessment 2 will occur in 6/20-7/20
Summer 2021 and Winter 2022
Location 2: 1264 Apopka Boulevard, Apopka, FL 32703
Assessment 3 will occur in 6/21-7/21
Assessment 4 will occur in 1/22-2/22
PLEASE NOTE: The schedule is subject to change due to harvesting schedules.
Less than 10% travel to Emory University in Atlanta, Georgia may be required for trainings for which travel costs will be covered by the employer.
Anticipated position term is two years with the possibility of extending an additional year.
JOB DESCRIPTION:
Coordinates implements and evaluates clinical research trials, studies and projects.

Provides direction in the development of research protocols. Recruits and screens potential study participants, and develops and conducts patient and family education accordingly.

Oversees financial accounts to ensure operations remain within approved levels.

Performs patient evaluations, administers medications and research instruments and provides nursing support to perform specialized diagnostic, therapeutic and surgical procedures.

Makes referrals to in-house or community professionals and serves as clinical resource.

Collects data, assists in developing data collection systems and compiles reports.

May provide infusion duties.

Assists in writing research grants, publications in medical and nursing literature, study materials, brochures and correspondence.

Provides direction and may supervise other Research

Nurses or other support members.

Performs related responsibilities as required.

Employees in this classification may be required to work with, take specific precautions against and/or be immunized against potentially hazardous agents.

ADDITIONAL DETAILS:This individual will work on the Emory biologic field team at the field sites. S/he will report to study investigators at the Emory University School of Nursing.

S/he will hold primary responsibility for data acquisition and transmission back to the Emory database.

S/he will be responsible for collecting bio specimens including blood and urine.

S/he will also be responsible for communication with the Emory investigative team and for coordination with the FWAF team.

S/he will refer participants to local health clinics in the event of incidental health findings.

S/he will also communicate the individual summary findings to each participant.

Must be able to work effectively with a large team in a fast paced environment and have a willingness to problem solve.

Must have basic computer proficiency and wiliness to learn software programs necessary for data collection. Must have reliable transportation.

Must be willing to work long days, including weekends, during data collection assessment periods and have a willingness to accommodate scheduling needs of research participants.

This includes early mornings and evenings.

This schedule is subject to change due to harvesting schedules. Travel to Emory University in Atlanta Georgia may be required for trainings. Spanish language proficiency is desired.

Anticipated position term is two years with the possibility of extending an additional year.MINIMUM QUALIFICATIONS:

Licensed as a Registered Nurse in the state of Florida and three years of related nursing experience.

Must be able and willing to acquire credentialing through Emory Healthcare under the category of RN II.
Apply Now
Connect With Us!
Not ready to apply?
Job Number 41522
Job Type Regular Part-Time
Division School Of Nursing
Department SON: Nursing Research
This position may involve the following Health and Safety issues: Not Applicable
Job Category Nursing
Location : Name Location Varies
Emory Healthcare/Emory University