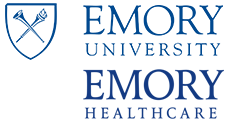 Job Information
Emory Healthcare/Emory University

Division Chief, Pediatric Emergency Medicine

in

Atlanta

,

Georgia
Discover Your Career at Emory University
Emory University is a leading research university that fosters excellence and attracts world-class talent to innovate today and prepare leaders for the future. We welcome candidates who can contribute to the diversity and excellence of our academic community.
Description
Children's Healthcare of Atlanta (Children's) and Emory University School of Medicine (Emory) are seeking a visionary and collaborative physician leader with a strong clinical and academic foundation to serve as Chief of one of the largest Divisions of Emergency Medicine in the country.
The Division Chief will serve as the primary physician leader for pediatric emergency services at the Egleston/Arthur M. Blank, Scottish Rite, and Hughes Spalding campuses, providing strategic leadership and oversight for quality, safety, and clinical operations. This leader will be dedicated to the implementation of professional and clinical care standards, team-based care driven by evidence-based care guidelines and mutual accountability. As the leader of the Division, the Chief will be responsible for clinical program development, faculty recruitment, the advancement of research, scholarly activity, and educational excellence of faculty and trainees within the Division.
The Division Chief is a visible, inspiring leader with a clinical practice presence to foster credibility and to develop an appreciation for emergency medicine operations and its clinicians. This position requires an individual who has a passion for providing outstanding care, a desire to improve systems to maximize efficiency, the leadership to engage clinicians in team-based care while supporting research, education, and advocacy. This Division Chief will craft the long-term vision for emergency medicine at Children's and Emory while advancing the key mission areas to engage and inspire the faculty to reach these goals while holding the team accountable.
Reporting Relationships
Reports To:
• Pediatrician in Chief, Children's Healthcare of Atlanta and Chair, Department of Pediatrics, Emory School of Medicine.
Direct Reports:
• Medical Director of Emergency Medicine, Hughes Spalding Campus;
• Medical Director of Emergency Medicine, Egleston Campus;
• Medical Director of Emergency Medicine, Scottish Rite Campus;
• Emergency Medicine Fellowship Program Director;
• Pediatric Emergency Medicine Research Director; and
• Service Chief, Urgent and Community Care.
Key Relationships:
• Chief Executive Officer, Pediatric Emergency Medicine Associates (PEMA), a private practice physician group that provides ED services at Scottish Rite (see below);
• Department of Pediatrics Division Directors;
• Director, Physician Practice Operations;
• Practice Manager, Emergency Services (dyad partner);
• Executive Administrator and Vice Chair for Administration, Emory Department of Pediatrics;
• Vice President, Emergency and Trauma Services; and
• Director, Emergency Services.
The Division Chief must be comfortable operating in a highly matrixed environment to be an effective leader at Children's/Emory.
Principal Duties and Responsibilities
Clinical
• Guides physician and advanced practice professionals in Pediatric Emergency Medicine to realize the highest level of excellence in current practice.
• Promotes a culture where clinical outcomes are defined, measured, evaluated and improved.
• Works to continuously improve emergency department flow and capacity management
• Provides ongoing direction and oversight for all operations and services ensuring excellence in patient/employee safety, patient/family experience and value to the community.
• Ensures that Emergency Services are equitable and responsive to the needs of those served clinically (patients, families, referring physicians, other divisions/departments, etc.).
• Assures appropriate staffing and continuous coverage of the emergency departments.
Administrative
• Develops, translates, and prioritizes system goals and strategies for Emergency Services.
• Drives collaboration across Children's and the ED practices to achieve the best delivery of Emergency Services to the patients and families of Georgia.
• Oversees the administrative, professional, clinical, financial, research and educational activities of Emergency Services.
• Fosters positive relationships with clinicians, including community and referring providers.
• Establishes strategic direction and defined objectives in collaboration with system medical and administrative leaders for Emergency Services for clinical improvement, growth, and the expansion of services.
• Assumes responsibility for providers achieving their productivity targets.
• Establishes appropriate communication channels with physicians, nurses, and administration that results in trust, alignment, and collaborative working relationships across the three campuses in the pursuit of improved throughput (patient flow), enhanced transition of care and other efficiency measures, making patient access to resources a high priority.
• Coaches, mentors, and develops others to build internal capabilities and the talent that facilitates succession. Identifies and develops a plan to meet the continuing professional development needs of the providers.
• Oversees medical directors of Emergency Services across the system. This includes ongoing performance evaluation and development.
• Establishes and maintains credibility, trust, respect, and positive relationships with referring physicians. Monitors and addresses physician satisfaction issues.
• Develops processes to promote positive relationships between physicians and administrators.
• Ensures compliance with standards of ethics, applicable internal and external policies, and medical staff by-laws.
• Partners with administrative leadership to develop and manage the Divisional and service line operating and capital budgets effectively, productively, equitably, and efficiently to support the missions of the Division, the Department and Children's.
Academic
• Establishes the academic vision and effectively communicates how it contributes to the success of individuals, the Division of Pediatric Emergency Medicine, Department of Pediatrics, PEMA, Children's, and the health of the community.
• Creates, supports, facilitates, and implements the educational programs of the Division, including curricula for fellows, residents, medical students, graduate, and postdoctoral training – APPs, and other health professionals – to satisfy or exceed national and accreditation standards. Oversees all academic appointments of the Division and with emergency medicine physicians across the system.
• Evaluates the performance of faculty, students, and graduates ensuring that goals and professional standards are met or exceeded.
• Oversees recruitment and retention of faculty; and staff as authorized and directed by the Chair.
• Continues to foster educational, academic, and scholarly partnerships with the Department of Emergency Medicine at Emory, Georgia Tech, the CDC, Georgia State, Morehouse School of Medicine, and others.
Research
• Develops, guides, and supports a comprehensive vision for Emergency Services research activities across the enterprise to include both Division and PEMA physicians in partnership with the Chief Research Officer. Develops the goals and the structure necessary to reach vision.
• Supports physicians in attracting, leveraging, and retaining sponsored research and grant dollars. Leads acquisition and management of research grants and projects. Ensures responsible and compliant conduct of research.
• Seeks to optimize both the research synergies between Emergency Services and the research activities elsewhere within Emory and across Children's. Fosters cooperative and interdisciplinary research activities with other divisions, departments, and schools and with community physicians.
• Supports and promotes a research environment that involves students, residents, fellows, advanced practice providers and physicians.
• Oversees Children's/Emory participation in national studies.
• Supports and facilitates the continued participation in the Pediatric Emergency Care Applied Research Network (PECARN)
• Oversees and manages the research funds, equipment, facilities, and personnel assigned to the Division or its investigators.
Child Advocacy
• Serves as a physician champion and leader for the provision of quality healthcare and clinical performance excellence.
• Ensures consistent standards of practice in all practice locations. Leads in identifying mechanisms to meet external regulations around quality of care and service.
• Takes initiative to identify, conceive, implement, evaluate, and refine new methods of health care delivery, especially wellness/preventative medicine initiatives that will impact the organization and community.
• Guides ongoing and emerging priorities and works with faculty and leaders to develop a vision that encompasses other areas of growth.
• Partners in fundraising endeavors, contributing to new and existing partnerships and philanthropic opportunities.
• Facilitates growth to meet the demands and needs of the Metro Atlanta community and support the expansion of regional networks and partnerships. Helps Children's fulfill both local and global responsibilities.
Candidate Qualifications
The candidate will have the following credentials:
Education
• Doctor of Medicine from an accredited school of medicine; Board Certification in Pediatric Emergency Medicine and eligibility for licensure in Georgia are required.
• Eligible for an appointment as an Associate Professor or Professor at the Emory University School of Medicine.
• Meet eligibility requirements for credentialing as part of Children's professional staff.
Experience and Skills
• Demonstrated success within an academic department of emergency medicine, ideally at the medical director or chief role.
• A history of academic achievement through excellence in teaching and research, as demonstrated by publications in high impact journals and peer-reviewed research of consequence.
• A minimum of five years demonstrated leadership achievement in a busy, high-performing, contemporary emergency medicine department.
• A strong record as a respected clinician.
• Experience in increasing family experience excellence in an emergency department (75 percentile benchmark or higher).
• A track record of delivering strong operating results. Demonstrated ability to grow revenues, meet budgets, measure, and improve outcomes and take appropriate business risks to achieve goals.
Personal Characteristics
• A systems thinker with the proven ability to navigate and execute in a large complex healthcare organization.
• A reputation for building clinical excellence and leadership experience directing high quality clinical activities.
• Outstanding skills as a physician and highly respected as a clinician by his/her peers.
• Strategic in orientation, with a positive and clear vision for the future direction of emergency medicine.
• An ability to inspire and align faculty and staff, both those within emergency medicine and those with whom the department interacts.
• A strong communicator with a management style that seeks to share information and welcomes input into the decision-making process.
• Analytical and data driven; ability to use metrics to support key decisions.
• Strong fiscal acumen with experience directing a budget of significant size and complexity.
• A mentor and developer of people who motivates others to be team players. He/ she will ensure accountability, as well as being supportive and open with faculty and staff.
• A role model of personal and professional integrity.
Key Leadership Competencies
• Demonstrated experience influencing partners to drive collaborative, system-wide initiatives.
• Demonstrated aptitude for resolving conflict and problem solving.
• Evidence of being a proactive self-starter, autonomous yet highly collaborative and resourceful.
• Demonstrated ability to develop strong teams and empower high performance through visionary leadership, delegation, and operational excellence.
• Proven ability to understand physician dynamics and work processes.
• Extensive experience leading large change efforts.
• Proven track record of developing a strategy, detailed implementation plans and tactical execution.
• Demonstrated ability to drive collaboration at all levels.
• Strong communication and presentation skills.
• Proven ability to drive results.
Expectations of Leadership
Together, Children's and Emory strive to be recognized as a preeminent pediatric emergency medicine in advancing clinical, educational, and scholarly activities with the goal of being a top tier program in all areas. To that end, the Division Chief will have made significant progress in the following areas within the first 18 to 24 months of their tenure:
• Establish themselves as a credible, trusted and highly collaborative clinical team leader among the medical staff and administrative leaders at Children's and Emory through performance as a clinician and a physician leader. It is essential this leader be visible and gain credibility quickly.
• Evaluate the current clinical operations model, provide recommendations working with administration to improve system performance, quality, service excellence, family experience and more efficient ways to meet patient care needs. Consistent performance of care delivery and clinical outcomes will be achieved.
• Define vision and strategies in alignment with Children's, program development, identifying which services are offered, identifying optimal distribution of services, resource prioritization, and routinely assessment the needs for the hospital medicine program, balancing missions of patient care, research, and teaching.
• Prepare the Division's delivery model, resources and workforce plan required for the opening of Arthur M. Blank Hospital in 2024.
• Establish a "team care" culture within all aspects of Children's services and initiatives strengthening the partnership of physicians, advanced practice professionals, allied health professionals and staff in delivering outstanding patient centered care.
• Advance clear communication channels with staff within the Division, leaders, campus medical/surgical directors, and program medical directors resulting in alignment, trust, accountability, and collaborative working relationships in the pursuit of inter-Divisional collaboration and esprit de corps.
• Consistently improve the timeliness and efficiency of patient evaluation and admission procedures to optimize patient care throughput across the enterprise.
• Maintain a high level of scholarly achievement, with a notable increase in clinical research, publications, and national presence.
• Continue to invest in the effective recruitment of fellows and attending physicians, ensuring that we continue to attract the highest caliber trainees and faculty.
• Create professional development plans for individual faculty, providing access to mentorship and alignment to key mission areas. Focus on the retention and development of faculty.
Children's Division of Pediatric Emergency Medicine
In 2021, more than 218,000 patients were treated at the three campuses of Children's. Emergency care is provided by two distinct groups, faculty of the Emory Division of Pediatric Emergency Medicine and Pediatric Emergency Medicine Associates (PEMA), a private practice group. Though care delivered by these groups is provided at different locations in the System, PEMA and the Division have a history of productive interaction and collaboration, and there is a deliberate focus on advancing the alignment and culture of excellence of emergency care delivery across Children's. Multiple learners, including 250 residents and 11 fellows, rotate through the Egleston, Hughes Spalding, Scottish Rite, and Grady EDs.
The Egleston Campus, which opened in 1984, is home to the first and only state-designated Level I pediatric trauma center in Georgia. The facility has 45 ED beds, and it is located on the Emory University campus in the Decatur/Druid Hills area of Atlanta. The ED is comprised of a high performing group of professionals with a reputation as a premier provider of emergency care across the country. The Egleston ED is staffed by faculty of the Pediatric Emergency Medicine Division of Emory's Department of Pediatrics (see below for further details). In 2021, we treated over 70,000 patients in our Egleston ED. The Egleston Campus will close when the Arthur M. Blank Hospital opens in the fall of 2024.
The Emory Division of Emergency Medicine strives for excellence in the tripartite missions of clinical care, teaching and scholarship. The Division has been a Pediatric Emergency Care Applied Research Network (PECARN) center since 2019, and it has been a leading enrollment site in many studies. In addition, it has numerous federal, foundation and industry sponsored trials. Areas of focus include: injury prevention, quality improvement, sickle cell management, global health, simulation, concussion care, and serving the underserved.
The Hughes Spalding Campus is centrally located in downtown Atlanta. The campus continues to see significant growth in volume and will be expanding the ED from 29 to 39 beds this year. Physician staffing is provided by the Emory Pediatric EM Division. In 2021 we treated over 50,000 patient in the Hughes Spalding ED.
The Scottish Rite Campus contains the state's only Level II pediatric trauma center. It is close to I-285 and GA-400 in the Perimeter/Dunwoody area of Atlanta. The ED has 61 beds, with the ability to flex up to 77 beds and an additional 14 patient care spaces if needed. In 2021, the Scottish Rite ED saw over 96,000 patients. The ED is staffed by PEMA, which was incorporated in 2000 but established in 1984 when the leadership at Scottish Rite Children's Hospital recognized the need for a pediatric emergency room.
Under the leadership of Dr. Joseph Simon, Atlanta's first free-standing, exclusively pediatric emergency facility was established in July of 1984, which was four years before pediatric emergency medicine was recognized as a specialty with board certification. Initially staffed by four pediatric trained physicians with a special interest in acute care, the service has grown to over 100 physicians and advanced practice providers; it also includes a procedural sedation service. The Scottish Rite campus has consistently remained in the top quartile of all benchmarks related to throughput and left without being seen.
ED throughput, patient experience, left without being seen rates and clinical quality metrics are benchmarks for the rest of the country. The new Chief will be charged with the continued enhancement of efficiencies and processes of care across the enterprise.
For more information on Children's please visit www.choa.org.
Procedure for Candidacy
Qualified candidates should complete the online application and upload a CV. Inquiries should be sent to to Mark Lotz, Children's Director of Executive and Physician Recruiting, via email at mark.lotz@choa.org.
Additional Information
The Emory + Children's Pediatric Institute is an affiliation between Emory University and Children's Healthcare of Atlanta that is improving the lives of children in Georgia and beyond. The Pediatric Institute combines the unique strengths and resources of each institution in support of our three-part academic missions of providing outstanding clinical care, conducting innovative basic science discovery and clinical research, and coordinating exceptional education of the future healthcare workforce. Our physicians, researchers, and educators have created a model where leadership, commitment and quality are fundamental components of success. Together, we are transforming pediatrics by achieving new levels of clinical excellence—driven by research, teaching and wellness. We look forward to our future together.
Emory Supports a Diverse and Inclusive Culture
Emory University is dedicated to providing equal opportunities and equal access to all individuals regardless of race, color, religion, ethnic or national origin, gender, genetic information, age, disability, sexual orientation, gender identity, gender expression, and veteran's status. Emory University does not discriminate in admissions, educational programs, or employment on the basis of any factor stated above or prohibited under applicable law. Students, faculty, and staff are assured of participation in University programs and in the use of facilities without such discrimination. Emory University complies with Executive Order 11246, as amended, Section 503 of the Rehabilitation Act of 1973, the Vietnam Era Veteran's Readjustment Assistance Act, and applicable executive orders, federal and state regulations regarding nondiscrimination, equal opportunity and affirmative action. Emory University is committed to achieving a diverse workforce through application of its affirmative action, equal opportunity and nondiscrimination policy in all aspects of employment including recruitment, hiring, promotions, transfers, discipline, terminations, wage and salary administration, benefits, and training. Inquiries regarding this policy should be directed to the Emory University Department of Equity and Inclusion, 201 Dowman Drive, Administration Building, Atlanta, GA 30322.
Emory University is committed to providing reasonable accommodations to qualified individuals with disabilities upon request. To request this document in an alternate format or to request a reasonable accommodation, please contact the Department of Accessibility Services at 404-727-9877 (V) | 404-712-2049 (TDD). Please note that one week advance notice is preferred.
Connect With Us!
Connect with us for general consideration!
Job Number 104944
Job Type Regular Full-Time
Division Emory+Children's Ped Institute
Department SOMPI: Emergency Medicine
Campus Location (For Posting) : City Atlanta
Location : Name Emory Campus-Clifton Corridor
This position may involve the following Health and Safety issues: Position involves clinical patient contact., Working with human blood, body fluids, tissues, or other potentially infectious materials.
Emory Healthcare/Emory University