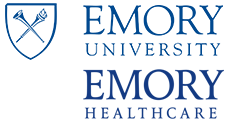 Job Information
Emory Healthcare/Emory University

Graduate Research Assistant

in

Atlanta

,

Georgia
Description
We are a multi-disciplinary team working on several connected research studies. The Microbiome and PreTerm Birth (MPTB) research study of Emory University is investigating the relationship between the microbiome of African American women and their risk of preterm birth. We are also exploring factors that shape the structure and dynamics of the microbiome over the course of pregnancy. In the MPTB study, we meet the mothers in early pregnancy and follow them through delivery.
In our Environmental Child Health Outcomes (ECHO) study, we follow the babies of the MPTB mothers from 2yrs of age to 6yrs of age. Environmental exposures during the prenatal and early childhood periods can result in lifelong health consequences. Salient exposures may be exogenous, such as chemical toxicants and infectious exposures from the physical environment, or may be from endogenous processes, such as inflammation, oxidative stress, and other metabolic pathways triggered by social-behavioral ( e.g., perceived stress, nutritional status), and bio-behavioral ( e.g., microbiome) environmental factors. Both adverse exposures and their health consequences disproportionately impact African American (AA) women and infants, highlighting that health disparities begin in utero and are amplified postnatally. Through ECHO, we propose to elucidate exposures and molecular mechanisms that contribute to delayed neurodevelopment and obesity in preschool aged AA children.
The GRAs will join a dynamic inter-professional team performing groundbreaking research. Primary duties will consist of the following:
Transporting time-sensitive biological research samples from clinical sites (Grady Memorial Hospital, Emory Midtown Hospital, and Emory Clinic A) to Emory main campus laboratories;

Assemblage of research folders & materials;

Data entry;

Medical chart reviews;

Literature reviews;

Attendance at research team meetings; and

Other responsibilities as needed by the study teams.
The applicant must be able to work at least 20 hours/week between May 27, 2019 – August 9, 2019. The applicant must also have a current CITI BioMedical Focus completion report, including optional modules "Research Involving Children" and "Research Involving Pregnant Women, Fetuses, and Neonates". APPLICANTS MUST ALSO HAVE HIS/HER OWN RELIABLE CAR AND PARKING ON CAMPUS.
PAY RATE: $12/hr
Apply Now
Connect With Us!
Not ready to apply?
Job Number 37175
Job Type Temporary Part-Time
Division School Of Nursing
Department SON: Academic Advancement
This position may involve the following Health and Safety issues: Working with human blood, body fluids, tissues, or other potentially infectious materials.
Job Category Admissions & Student Life
Emory Healthcare/Emory University