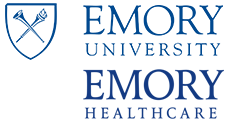 Job Information
Emory University

Interlibrary Loan and Circulation Specialist-Pitts Theology Library

in

Atlanta

,

Georgia
Description
Reporting to the Head of Research and Access Services, the Interlibrary Loan & Circulation Specialist oversees the day to day operations of interlibrary loan (ILL) borrowing & lending at Pitts Theology Library and the fulfillment of electronic document delivery (EDD) requests. This work includes fielding requests from Emory patrons and other libraries, interpreting complex citations, using software systems to coordinate loans from other institutions, scanning library materials, following ILL and copyright best practices, and the packaging and coordinating shipment of materials to other libraries. The specialist will also monitor due dates, coordinate with patrons and libraries regarding renewals, and generate bills and collect payments for libraries and patrons who do not return materials on time. The specialist must maintain detailed records of transactions and training and procedural documentation. The specialist is also part of the Pitts circulation team, charged with providing superb service to the diverse patron base of the library.
Success in this role will entail providing excellent circulation service to library patrons, supervising circulation student assistants, following documented circulation processes, and working with the public services team to ensure policies and procedures are serving patrons well. The person in this position will work with others in the department on hiring and training circulation student assistants, evaluating student work, providing feedback, and offering ongoing training.
This person will also provide routine library information to patrons and make reference referrals as needed, as well as participate on internal library task forces and complete other duties as assigned. The specialist will serve on relevant University library committees and communities of practice.
This is a part-time position (20 hours). The specialist may work up to 10 hours on evenings and weekends during academic terms, with adjusted hours during other periods.
Review of applications will begin immediately.
QUALIFICATIONS
Experience in a work environment that demonstrates responsibility and reliability.

Ability to work without continuous supervision and to supervise student assistants.

Strong attention to detail(s).

Strong computer skills, including the use of cloud storage and productivity tools like Word and Excel.

Ability to communicate clearly and effectively both in person and in writing.

Demonstrated commitment to providing excellent client care.
PREFERRED QUALIFICATIONS
Familiarity with the work of an academic library, including working knowledge of the Library of Congress call number system.

Familiarity with the literature of theology and religious studies.
The Specialist will be hired at the rank "Library Specialist (User Services)" which indicates the following:
Performs complex resources management operations (e.g. searching, ordering, receiving,claiming, paying for, and preparing for binding library materials) using specialized knowledge ofonline databases, microcomputer applications, and complex reference tools.

Responds to inquiries from faculty, staff, and students regarding orders.

May search local, national, and commercial databases and create bibliographic/order records in the local online system.

May oversee receipt and check-in of library materials and prepare materials for binding.

May hire, train, and supervise student staff.

Performs related responsibilities as required.
Pitts Theology Library Environment
Pitts Theology Library, one of the premier theological libraries in North America, is one of EmoryUniversity's six instructional libraries. It holds a distinguished collection of theological
materials in a beautiful new 60,000 square-foot facility. With active instructional and outreach
programs and over 610,000 volumes, including over 150,000 volumes in its Special Collections, thelibrary provides rich resources and services for the Candler School of Theology, Emory, and the broader community.
FORMAL JOB DESCRIPTION:
Provides complex library user services and research assistance to the university and external communities. Provides access to information, resources, and materials by using a specialized knowledge of electronic databases, microcomputer applications, complex reference tools, and/or foreign languages; these may include the Internet, CD-ROMs, and on-line databases. May create bibliographic access to research materials (government documents, manuscripts, and other resources) using a specialized knowledge of national standards, electronic reference sources, and complex reference tools. May provide physical access to materials employing specialized techniques relating to conservation, binding, reproduction, and/or reformatting. May verify bibliographic information on-line and prepare requests for borrowing and lending of library materials through Interlibrary loan or other means. May hire, train and supervise student staff. Performs related responsibilities as required.
MINIMUM QUALIFICATIONS:
Bachelor's degree in a related field and two years of related work experience, OR equivalent combination of experience, education, and training. Positions in this classification may require computer skills, proficiency in a foreign language or other special skills.
Apply Now
Connect With Us!
Not ready to apply?
Job Number 35442
Job Type Regular Part-Time
Division Candler School Of Theology
Department Candler School Of Theology
This position may involve the following Health and Safety issues: Not Applicable
Job Category Admissions & Student Life
Emory University is an equal opportunity/equal access/affirmative action employer fully committed to achieving a diverse workforce and complies with all applicable Federal and Georgia State laws, regulations, and executive orders regarding nondiscrimination and affirmative action in its programs and activities. Emory University does not discriminate on the basis of race, color, religion, ethnic or national origin, gender, genetic information, age, disability, sexual orientation, gender identity, gender expression, and veteran's status. Inquiries about this statement should be directed to the Office of Equity and Inclusion, 201 Dowman Drive, Administration Bldg, Atlanta, GA 30322
Emory University