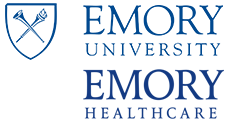 Job Information
Emory University

Peds Institute - Dir. Pediatric Clinical and Translational Research

in

Atlanta

,

Georgia
Description
The Emory Department of Pediatrics and Children's Healthcare of Atlanta (Children's) are seeking a dynamic individual with experience in clinical trials to lead efforts to expand clinical research and streamline operations through The Emory+Children's Pediatric Institute (The Pediatric Institute). The individual will capitalize upon and deploy the many available resources and will also build new research programs to enhance investigator-initiated trials, improve our systems for supporting clinical trials, and educate investigators in clinical research best practices. We seek an individual who is actively supportive of industry trials and collaborations, as well as multicenter trials sponsored by NIH. The individual should be an active clinician and an investigator with a significant track record in both clinical trials and mentoring, and who wishes to continue his/her own participation in research, while also serving in a system-wide leadership role.
MINIMUM QUALIFICATIONS
MD and/or PhD active, funded clinical and/or translational investigator with proven success in leadership of federally and non-federally funded clinical and translational research. If MD, must be board certified in General Pediatrics, a pediatric sub-specialty, or other pediatrics-related specialty, appropriate to his/her training and clinical activities. Should meet eligibility requirements for credentialing as part of the Children's Healthcare of Atlanta Professional Staff.

Demonstrated expertise and evidence for past success in:
Study Design, research process and grant development

Evaluation and statistical analysis of health care data

Fiscal responsibility and ability to drive results
Experience as investigator in a healthcare or academic setting; combination of healthcare and academic experience preferredl

Evidence of excellent communication, organizational and interpersonal skills as well as strong business acumen including problem solving, financial analysis, conflict resolution and staff development;

Ability to understand physician dynamics, multiple alignment models and work processess and experiences leading change efforts.
Additional Details
ESSENTIAL JOB DUTIES AND RESPONSIBILITIES
Leadership:
The responsibilities and role of the Director of Clinical and Translational Research will report through the Vice Chair for Research/Chief Research Officer to the Chair of Pediatrics/CEO of the Pediatric Research Institute. In his/her clinical and research activities, he/she will report to the appropriate Division Director.

The Director will formulate a vision for expanding and supporting pediatric clinical research within The Pediatric Institute, including within the Emory Department of Pediatrics clinical research groups and facilities, and within pediatric practices affiliated with all Children's campuses. He/she will work to enhance the clinical trials culture at our institutions, enhance the number and quality of clinical trials that are investigator-initiated as well as those conducted through NIH networks and in collaboration with industry.

The Director will collaborate with Emory University and Children's to streamline the administrative and compliance processes that support and facilitate clinical research efforts in pediatrics.

The Director will serve as the leader of the Clinical/Translational Research Program in Pediatrics (CTRPP), a component of the Georgia Clinical Translational Science Alliance, a multi-institution CTSA based at Emory. He/she will serve on the Georgia CTSA Executive Committee, will serve as the Director of the Pediatric Research Center (PRC), the pediatric clinical interaction research site of the Georgia CTSA, and will organize pediatric initiatives carried out through Georgia CTSA (with the active assistance of The Pediatric Institute research leadership).

The Director will serve as the leader to the Center for Clinical and Translational Research (CCTR) to provide a forum for discussion of scholarly works related to clinical research (e.g. seminars, journal clubs) and to ensure provision of and access to affiliated core resources (e.g. biostatistics, biorepository).

The Director will function as the leader of pediatric clinical research at Emory and Children's, and will serve at the interface of these organizations to drive relevant decision-making related to pediatric clinical research.

The Director will work with the Director of Clinical Research Services to:
Oversee the Emory Children's Center Research Unit (ECC-RU)

Address logistic and operational issues related to clinical pediatric research

Liaise with Research Administration at Children's and at Emory to ensure protocols are opened efficiently

Oversee compliance of clinical studies conducted by Emory Dept of Pediatrics investigators; escalate/take corrective action as appropriate
The Director will develop relationships with sponsors, pediatric research institutions, local and national agencies such as the GRA, NIH, CDC and funding agencies. This will include participation in professional meetings, community forums, meetings with individual practice leaders, and other forums.

Working in close collaboration with Emory and Children's executive leadership, the Director will provide input to inform the development of The Pediatric Institute.

The candidate will also be a member of an appropriate Division of the Department of Pediatrics, participating in the clinical, research, and teaching activities of the Division, and reporting in these activities to the Division Director.
Education:
The Director will harness and make available the existing educational resources designed to educate and train clinician-scientists to be well-versed in clinical research and clinical trials, including regulatory, ethical, and practical issues surrounding trial execution.

The Director will identify gaps in existing educational material and programs and develop new content to ensure availability of a comprehensive clinical research education and training program to all pediatric clinical researchers.

The Director will work with Department of Pediatrics Division Chiefs and other research leaders in The Pediatric Institute to ensure the pediatric educational resources are appropriately utilized.

The Director will work with the Emory and Children's Research Administration Departments and the Director of Clinical Research Services to enhance effective educational programs for clinical coordinators.
Apply Now
Connect With Us!
Not ready to apply?
Job Number 23465
Job Type Regular Full-Time
Division Emory+Children's Ped Institute
Department SOMPI: DOP Pediatrics Admin
This position may involve the following Health and Safety issues: Not Applicable
Required Documents Cover letter, List of References, Personal Statement
Emory University is an equal opportunity/equal access/affirmative action employer fully committed to achieving a diverse workforce and complies with all applicable Federal and Georgia State laws, regulations, and executive orders regarding nondiscrimination and affirmative action in its programs and activities. Emory University does not discriminate on the basis of race, color, religion, ethnic or national origin, gender, genetic information, age, disability, sexual orientation, gender identity, gender expression, and veteran's status. Inquiries about this statement should be directed to the Office of Equity and Inclusion, 201 Dowman Drive, Administration Bldg, Atlanta, GA 30322
Emory University