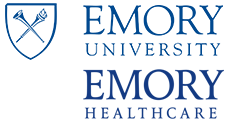 Job Information
Emory University

Senior Network Analyst/Technician

in

Atlanta

,

Georgia
Description
Job Summary
The Network Analyst/Tech Sr is a central university office position that supports the configuration, installation, maintenance and troubleshooting of network services and devices. In the Network Operations Center, incumbent will also monitor critical processes for Emory's enterprise-wide systems and applications, monitors data downloads to ensure job completions, and addresses interruptions and failures, and interacts with programmers and requestors to troubleshoot and resolve issues producing errors and interruptions. Interacts with others to resolve issues within a timely manner. Applies knowledge of network systems, applications, and network infrastructure to provide technical expertise for network infrastructure designs, expansions and configurations. This position maintains 24 x 7 coverage and support, including on-call support, to assist with restoring service and maintaining agreed upon service levels. Has strong technical aptitude about troubleshooting and testing activities related to network services. Has the aptitude to perform troubleshooting, testing, scripting and coding. Assists with systems, provides support without direction, and support modifications/changes to configuration. The Network Analyst/Tech Sr reports to the NOC Manager, Network Services or Run-RUN Manager, Network Services or Build Manager, Network Services.
Knowledge, Skills, and Abilities
Strong written and verbal communication skills.

Strong Technical aptitude. Highly skilled in troubleshooting. MUST be able to simultaneously evaluate multiple systems and identify relationships in order to identify root cause and apply appropriate solution.

Ability to interact with technical and non-technical people.

Ability to be team-oriented.

Ability to coach and train team members.

Ability to manage projects independently.

Knowledge of processes and procedures such as Information Technology (IT) change management and Information Technology Infrastructure Library (ITIL) fundamentals.

Ability to perform related responsibilities as assigned.
Preferred Education and Experience
Bachelor's in computer science, Computer Engineering or related field.

3 years of NOC or Engineer experience managing and monitoring network services.

Information Technology Infrastructure Library (ITIL) Foundations v3 certification.

Network Administration certification(s) (CCNA, CCNP).

Familiarity and understanding of network packet analyzer/sniffers or related tools.

Working knowledge of the command line interface.

Working knowledge of SMARTS, Netcool, Solarwinds, NetMRI or equivalent systems.

Familiarity with DNS BIND, Wireless and Voice Over IP telephony systems.

Valid Georgia driver's license and an insurable driving record.
JOB DESCRIPTION: This is a central university office position Responds proactively and reactively to enterprise-wide voice, data and wireless issues and server issues. Utilizes fault isolation and repair techniques to quickly isolate the root cause. Monitors assigned ticketing queues, monitors applications such as SMARTS, handles customer phone calls, develops software and tools for optimizing network monitoring and performance, monitors network performance and prepares statistics to document incidents and provide history for future reference and research. Supports network hardware, analyzes and addresses anomalies and optimizes communications between and among network hardware devices. Acts as a subject matter expert on network communications and supports other IT staff to troubleshoot and resolve network issues at the customer premise.
Monitors, reviews, assigns and accepts trouble tickets in all assigned ticketing systems to ensure all tickets are resolved within Service Level Management guidelines. Responds to alert notifications received via supplied monitoring tools such as SMARTS to reduce impact of potential issues. Perform troubleshooting to clear or identify issues at the OSI layers 1 through 3. Interacts with IT departments to drive issue resolution. Interacts with customers to obtain additional information, provide status reports and evaluate short and long-term solutions.
Follows up with customers to ensure customers test solutions and to ensure application functionality. Responds to requests from Data Engineers and Field Services Technicians to verify connectivity of interfaces. Interacts with Data Engineers and Field Services Technicians to move interfaces into the appropriate Virtual Local Area Networks (VLANs). Troubleshoots sources of non-functioning switches and routers to diagnose issues, to restore service and to support work performed on-site. Monitors, reviews, assigns and accepts WOs in all assigned ticketing systems to fulfill customer requests. Reviews requests for accuracy to ensure requirement information is gathered for completing work and resolving issues within established deadlines. Utilizes web-based system management tools to fulfill IP address assignment requests.
Utilizes system tools (e.g., Domain Name System [DNS], etc.) to review available IP addresses and to assign addresses to customers. Completes the IP address registration process to update DNS and to support network management activities. Interacts with Network Security to establish access rules for maintaining firewalls. Evaluates network wireless monitoring systems (i.e., tunnels) to verify wireless services are active and functioning properly. Performs related responsibilities as required.
MINIMUM QUALIFICATIONS: A high school diploma and three years of relevant IT experience, OR an equivalent combination of education, training, and/or experience.
Apply Now
Connect With Us!
Not ready to apply?
Job Number 33501
Job Type Regular Full-Time
Division LITS: Library and IT Services
Department LITS: Tech Ops Center -Night
This position may involve the following Health and Safety issues: Not Applicable
Job Category Information Technology
Emory University is an equal opportunity/equal access/affirmative action employer fully committed to achieving a diverse workforce and complies with all applicable Federal and Georgia State laws, regulations, and executive orders regarding nondiscrimination and affirmative action in its programs and activities. Emory University does not discriminate on the basis of race, color, religion, ethnic or national origin, gender, genetic information, age, disability, sexual orientation, gender identity, gender expression, and veteran's status. Inquiries about this statement should be directed to the Office of Equity and Inclusion, 201 Dowman Drive, Administration Bldg, Atlanta, GA 30322
Emory University