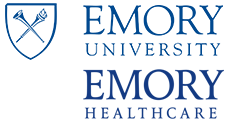 Job Information
Emory Healthcare/Emory University

Senior Public Health Program Asc

in

Atlanta

,

Georgia
Description
JOB DESCRIPTION:
Independently uses a specialized knowledge of, and experience, with public health principles to analyze, develop, implement, and promote solutions to public health issues/problems. Collects and analyzes data. Prepares proposals, protocols, data analysis plans, reports, manuscripts, and presentation of study findings. Addresses public health issues by providing education, technical assistance, advocacy, public awareness, and research. Works with programs or studies designed to evaluate the prevalence or surveillance of public health issues and the effectiveness of targeted interventions. May coordinate clinical study sites to ensure compliance with patient recruitment and data collection standards. May provide technical assistance to organizations to include presentations, websites, strategies, and educational forums to address specific public health issues. May design, develop, and conduct targeted training initiatives. May collaborate with external organizations to develop action plans and goals to achieve specific objectives. Identifies new potential projects, studies or partners. Performs related responsibilities as required.
MINIMUM QUALIFICATIONS:
A master's degree in public health, a master's of science degree in public health or health education, or a master's in development practice from an accredited school and three years of relevant applied public health experience.
Additional Details
Preferred Qualifications:
Communication/Teamwork
Excellent verbal and especially written communication skills demonstrated through contribution to a manuscript or report or draft thesis

Demonstrated ability to manage multiple personnel and projects within a team, including interacting with diverse team members

Demonstrated ability to work independently alongside senior investigators, completing tasks with minimal supervision

Demonstrated ability to multitask and to prioritize assignments so that project deliverables are completed on time
Other Knowledge, Skills, and Abilities
Demonstrated ability to assess data quality and interpret study findings (e.g. tables, regression results, qualitative findings)

Strong organizational skills

Exceptional attention to detail

Critical and analytical thinking abilities
Prior Experience
Prior experience (2+ years) on CDC, NIH, or other major donor research project or program

Prior experience managing a project or equivalent including interacting with diverse team members

Experience working with HIV/AIDS research, prevention, or treatment

Prior experience with technology-based health programs or interventions

Familiarity with LGBT communities and other men who have sex with men
Position Information:
We are seeking a highly organized Public Health Program Associate, Sr. to lead and coordinate a large Centers for Disease Control and Prevention (CDC)-funded implementation science study. The study intends to measure the effectiveness of mailing out HIV self-testing kits and providing access to Internet-based mobile prevention applications and websites as a public health strategy to increase linkage to HIV prevention (HIV pre-exposure prophylaxis, PrEP) and care (antiretroviral therapy, ART) services for Black and Hispanic men who have sex with men (MSM). The selected candidate may also work on multiple projects within our research group.
Some responsibilities for this role in this project may include:
Contribute to budget development, forecasting, and monitoring of complex, collaborative research budgets and subcontracts

Develop and negotiate project/product deliverables with expert consultants and vendors

Plan and lead meetings with internal and external staff and stakeholders

Create and develop administrative documents for human subjects research, including:

Regular reports to study funder or other governmental agency

Protocols and other human subjects materials for Institutional Review Board (IRB) and Office of Management and Budget (OMB)

Oversee and supervise multiple project staff in accomplishing their respective tasks, including:

Coordinating testing kit and specimen management and shipping to participants

Coordinating laboratory testing and return of test results for project participants

Working with mobile app developer to design and test study mobile application and databases

Managing day-to-day online participant management, including sending reminders and incentives to study participant

Liaise with and manage relationships with study colleagues at Emory and points of contact at other institutions (in particular University of Michigan, CDC, and the University of North Carolina)

Communicate regularly with senior investigator and inform strategic planning
There may be additional opportunities to become involved with data collection, data analysis, and presentation of results. A smaller portion of this person's time may be dedicated to similar work with other PRISM Health projects (see list at), including day-to-day participant management and other tasks as needed. The applicant's interests can shape which other projects they may become involved with.
The position is with PRISM Health (), and located in Atlanta, GA. PRISM Health is a very active and collaborative group, consisting of 8 faculty members and over 35 staff. The nested research environments of PRISM Health, the Department of Epidemiology, Rollins School of Public Health and the Emory Center for AIDS Research offer a vibrant and supportive community for conducting HIV/AIDS and infectious disease research.
Apply Now
Connect With Us!
Not ready to apply?
Job Number 36049
Job Type Regular Full-Time
Division School Of Public Health
Department SPH: Epidemiology
This position may involve the following Health and Safety issues: Not Applicable
Job Category Business Operations
Emory Healthcare/Emory University