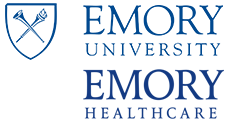 Job Information
Emory Healthcare/Emory University

Summer Nurse Extern Program 2022

in

Atlanta

,

Georgia
Overview
The nurse extern program is an opportunity for nurse externs to practice within a dynamic and supportive environment and work side by side with highly skilled RN mentors who will supervise and direct their learning needs. This program assists the nurse extern in gaining greater level of self-confidence, communication, critical thinking skills, time management skills and clinical competence through reinforcing the fundamentals of nursing education, theoretical knowledge, awareness of the role of the professional nurse and the understanding of organizational structure and operations with an acute care or ambulatory setting. As the nurse extern is not a registered nurse they will not administer medications in any form, initiate blood transfusions or administer or monitor any blood products.
Description
Summer Nurse Externs will work 36 hours/week and follow their preceptors' schedule. A variety of unit specialties is offered. This is an 8-week temporary, paid summer position from June 6, 2022 through July 30, 2022, including orientation and training.
MINIMUM QUALIFICATIONS:
Must have successfully completed Junior Year of an accredited BSN Program and currently be enrolled in good standing having completed two clinical rotations OR completed CNA Certificatton.

Current cumulative GPA of 3.0 or higher is strongly preferred

Healthcare provider CPR training current.

Satisfactory completion of an Emory Healthcare pre-employment physical, immunization and relevant background checks

An identified reliable means of phone communication with hospital

Experience with various computer applications preferred
Patient Centered Care
The Nurse Extern performs assigned patient care and observation duties under the direction of Registered Nurse (RN), within a framework of understanding the patient/families values, preferences and expressed needs appreciating diverse cultural and ethnic backgrounds and ensure they are communicated to the care team and integrated into the care plan. The Nurse Extern must appreciate the inherent suffering of patients/families who are hospitalized and strive to alleviate additional suffering potentially caused by the health system through a lack of respectful care; ensuring to assess for and acknowledge both physical and emotional pain. The Nurse Extern must constantly reflect on personally held values and beliefs and willingly support patient centered care for individuals and families. Activities the Nurse Extern may perform include, but are not limited to:
Introduce yourself to patients and families; clarifying your role and your goal to ensure they are comfortable

Elicit patient values, preferences, and expression of needs as part of clinical interview

Facilitate informed consent for care under direction of RN.

Maintains clean and healthy environment

Assist with ADL's and linen changes as needed

Assist with Range of Motion, ambulating and turning patients per plan of care

Greets visitors, answers/screens telephone calls; provides information or takes messages and distributes them to appropriate employee to meet caller's needs.

Assess presence and extent of pain and suffering of patients/families; sharing information with RN and understand steps to alleviate; appreciating the nurses role in reducing pain and suffering

Promotes a supportive and healing environment so that patient/family experiences are enhanced

Assure coordination, integration and continuity of care when possible

Assists in the use TED stockings/pneumatic compression stockings, oxygen and incentive spirometer

Reinforces patient and family teaching up admission and ongoing (e.g. orientation to room, any restrictions, SCD's, bed and TV use, call button, "call don't fall" etc.)
Teamwork and Collaboration
As a Nurse Extern, it is important to fully understand all the various roles and responsibilities, including your own, of those on your unit as well as those outside of the unit that contribute to the overall care of the unit's patient population. Fundamental to team work is to value each other's roles (e.g. Nurse Tech, RN, ancillary team members) understand responsibilities and utilize effective communication techniques that are inclusive of the patient (e.g. Bedside shift report, change of shift huddle, Interdisciplinary rounds). Appreciate your role in helping the broader team function effectively and reflect on your communication and team work skills and abilities as they are critical to overall teamwork.
Introduce yourself to all staff, ask their role and to describe their responsibilities; share yours as well

Participates in Bedside shift reports, change of shift huddle and rounds

Seeking out opportunities to help the team within your scope of responsibilities

Request periodic feedback on how well you are communicating with the team

Promptly and courteously responds to patient requests via the patient intercom system. Relays appropriate information to appropriate staff for immediate attention

Prepares room to receive patient; sets up necessary equipment and ensures neatness and cleanliness of room

Transports and collects patient specimens throughout hospital, and contributes to the completion of admission, discharge, transfer, and death procedures and forms
Evidence Based Practice
Critical to safe patient care is the appreciation of the evidence, coupled with the patient/family values and clinical expertise that supports the plan of care that are developed and deployed as conditions change. As a Nurse Extern, familiarize yourself with patient diagnosis, utilized unit based resources (e.g. Lippincott, articles, expert staff, etc.) to help understand the patient's diagnosis and associated care plan. Familiarize yourself with ways to access clinical practice guidelines and if you identify a lack of available resources, seek out journal articles or other sources of evidence. Compare the documented care plan with the patient/families to ensure their values and goals are incorporated. Understand what is expected and not expected within the patient's physical presentation and clinical data. Self-reflect on your own limitations within knowledge and clinical expertise identifying ways to enhance individual development.
Locate unit and system policies and procedure's repository (Policy Manager)

Observes color, consistency, amount and odor from drainage tubs; notifies nurse tech/RN of findings

Observes IV site appearance, discontinue peripheral INT's

Perform peripheral line dressing changes and simple wound care

Discontinues Foley catheters

Administers enemas

Performs initial telemetry placement and connection to monitor

Assist with sterile and/or special procedures at the bedside

Performs Glucose monitoring

Assists in patient care using bedside blood glucose machine, bag-valve-mask device, oxygen, suction equipment, and incentive spirometer

Assist with range of motion, ambulation, patient transfers, diet, elimination, hygiene

Performs pre-and postoperative procedural care, and assists with respiratory functions/procedures. Performs vital signs; reports observations and unusual information regarding patients to the RN

Collecting and transporting patient urinary or sputum specimens; completing applicable forms

Operates converter chair, lifts, scales, beds, stretchers, and wheelchairs.

Performs non-invasive BP monitors, automatic thermometers, sphygmomanometer, computer and pulse oximeter

Participates in professional activities and organizations to maintain knowledge of current trends, practices, and developments as appropriate
Quality Improvement
As a Nurse Extern, you will be assigned to a unit (or microsystem) that is just one functioning unit within the system (macro system). It is important to appreciate that every individual has significant impact on the overall success of the unit and the system and are ultimately accountable for continuous quality improvement and is part of daily work. Often this is measured in clinical outcomes which are transparently displayed on units to help staff be aware of performance. Equally important is the need to familiarize yourself with the unit's performance goals/metrics and how they relate to the system's goals. Unit leadership and their teams are constantly initiating or participating in quality improvement efforts to positively influence the clinical outcomes to ensure a positive patient experience.
Identify where your unit metrics are displayed and how often they are updated

Understand the unit metrics, how they are influenced by individual practice and current unit performance

Understand what the team does to ensure outcomes improve or are positive

Appreciate the process by which performance improvement plans are created, implemented and measured

Identify how your role can support these efforts through your activities

Familiarize yourself with the unit based council meeting and attend when possible
Safety
Critical to the success of Nurse Extern in the context of a complex healthcare system, is the understanding of human factors engineering; such that humans will make errors and the systems in which they work often have systems of work design in place to mitigate this known fact. Reflect on your own practice activities to see how you can utilize existing resources to mitigate the potential for error. Ensure work flow is evidence based and not a "work around" due to a confounding factor. Furthermore, there are more
Intentional rounding on patient's hourly and as needed to assess needs.

Invite patients and families to be partners in having vigilance and monitoring of care activities to protect against errors

Promoting and using asepsis techniques, including PPE, at all times

Maintain Hand Hygiene per policy at all times

Identify practices that are in place to help avoid error such as checklists, structure/standard communication tools, two patient identifier, error reporting process/systems)

Recognize the use of technology and standard work that support quality and patient safety

Familiarize yourself with the institution's error reporting system and appreciate how and when it is used
Informatics
Technology has become increasingly more prevalent within the day to day activities of health care professionals in both direct care, such as medication pumps and blood pressure machines, but also in information management tools that harvest data that guide decision making for individuals and the system. It is important to continually self-assess your competence using existing and new technology and seek development as needed.
Document intake and output and vital signs in the electronic health record.

Documents color, consistency, amount and odor from drainage tubs.

Document glucose results

Identify how and what technology is used to assist in providing safe patient care.

Utilize electronic resources to understand evidence based practice that guides your patient's care

Utilizes appropriate technology to complete processes. Attends educational in-services as appropriate
PHYSICAL REQUIREMENTS:
(Medium-Heavy) 36-75 lbs, 0-33% of the work day (occasionally); 20-35 lbs, 34-66% of the workday; (frequently); 10-20 lbs, 67-100% of the workday (constantly); Lifting 75 lbs max; Carrying of objects up to 35 lbs; Occasional to frequent standing & walking; Occasional sitting; Close eye work (computers, typing, reading, writing); Physical demands may vary depending on assigned work area and work tasks.
ENVIRONMENTAL FACTORS:
Factors affecting environment conditions may vary depending on the assigned work area and tasks. Environmental exposures include, but are not limited to: Blood-borne pathogen exposure; Bio-hazardous waste Chemicals/gases/fumes/vapors; Communicable diseases; Electrical shock; Floor Surfaces; Hot/Cold Temperatures; Indoor/Outdoor conditions; Latex; Lighting; Patient care/handling injuries; Radiation; Shift work; Travel may be required; Use of personal protective equipment, including respirators; environmental conditions may vary depending on assigned work area and work tasks
The above statements are intended to describe the work being performed by people assigned to this job. They are not intended to be an exhaustive list of all responsibilities, duties and skills required of the personnel so classified.
This is an equal employment opportunity, and Emory is an affirmative action employer. Emory does not discriminate in employment on the basis of race, color, religion, sex, sexual orientation, national origin, age, disability or veteran/Reserve/National Guard
Connect With Us!
Connect with us for general consideration!
Division Emory Healthcare Inc.
Campus Location Atlanta, GA, 30322
Campus Location US-GA-Atlanta
Department EHI System Nursing
Job Type Temporary Full-Time
Job Number 84871
Job Category Nursing
Schedule 7a-7:30p
Standard Hours 36 Hours
Emory Healthcare is an Equal Employment Opportunity employer committed to providing equal opportunity in all of its employment practices and decisions. Emory Healthcare prohibits discrimination, harassment, and retaliation in employment based on race, color, religion, national origin, sex, sexual orientation, gender identity or expression, pregnancy, age (40 and over), disability, citizenship, genetic information, service in the uniformed services, veteran status or any other classification protected by applicable federal, state, or local law.
Emory Healthcare/Emory University