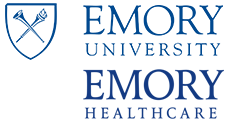 Job Information
Emory Healthcare/Emory University

VP, Chief Financial Officer, Physician Group Practice

in

Atlanta

,

Georgia
Description
Interested candidates can reach out Jessica Cousino, Manager of Talent Leadership Services at Rudish Health (the executive search firm representing Emory Healthcare in the marketplace).
E-mail: jessica.cousino@rudishhealth.com
Telephone: 937-733-9720
Position Summary
As the chief finance and budget leader for Emory Healthcare's physician group practice (PGP), the CFO has direct responsibility for leading finance operations and interfacing with faculty, finance, and administrative partners at Emory Healthcare, School of Medicine, and affiliated clinical sites to drive budget management excellence and achieve performance results. This finance executive is highly visible, serving as an integral arm of Emory Healthcare's finance leadership team and PGP leadership cabinet. The CFO is also a member of the EHC finance leadership team and the EHC Clinic board.
In this role, the CFO manages core finance operations of the Emory Clinic and Emory Specialty Associates to align with fiscal and productivity guidelines. The CFO will develop PGP operating plans as well as apply financial acumen and an understanding of the business of academic healthcare in all decision-making regarding employed physician compensation, financial forecasts, and long-term planning.
Collaboration is at the heart of the CFO's responsibilities as they work closely with EHC's integrated finance function. This includes partnership with central FP&A in the preparation of the annual budget and long-range forecast, capital planning, financial reporting and analysis, and management of profit and loss (P&L) responsibilities for the finance department's expense allocations.
Additionally, the CFO actively assists the corporate controller in overseeing the reporting of operating results for EHC's physician group practice, its components, and affiliates. This entails timely month-close processes, including the preparation of monthly financial statements and an explanation of operating results. This leader also provides support to the corporate controller for all audits and regulatory filings, maintains rigorous internal controls, and ensures compliance with all financially related policies, laws, and regulations, in accordance with U.S. Generally Accepted Accounting Principles.
Primary Duties and Responsibilities
Serves as the primary interface for physician group activities that are managed centrally overall, including budgeting, financial planning and analysis, decision support, provider compensation plan administration, and information technologies supporting finance related functions.

Leads the development of financial strategy, planning, projections, and budgets that focus on long-term fiscal sustainability. Leads the development of policies and procedures to govern financial decision-making, including forecasts, expense management, and capital spending to ensure the achievement of financial objectives.

Supports the EHC corporate controller to ensure accurate and timely development and issuance of monthly, quarterly, and annual financial statements in accordance with applicable accounting principles and Emory University financial policies. Assists the EHC corporate controller in overseeing the month-end and year-end financial close process; overseeing accounting and finance operations functions, including the accumulation and analysis of financial and statistical data to ensure proper maintenance of financial records and compliance with finance and accounting standards, regulatory guidelines, and reporting requirements; and adhering to all internal control policies, procedures, and compliance guidelines for applicable government regulations working closely with the EHC Office of Compliance.

In partnership with central FP&A, prepares the annual operating budget and all financial forecasts for PGP and its departments, including labor, productivity, and capital projects. o Provides monthly actual vs. budget reports to department heads and leadership.

Prepares explanations of variances and prepares monthly narrative of operating results.

Presents PGP financials and performance updates to relevant clinical and administrative parties across the medical group and health system.

Continuously assesses administrative financial processes and procedures to maximize operational effectiveness, and for streamlining and simplifying service-related processes. The CFO will partner with EHC leaders to appropriately identify the revenue enhancement and/or cost reduction strategies to achieve budgetary and financial goals for the PGP.

Works closely with individual department administrators to achieve discipline in optimizing financial and operational performance at the practice level. Standardizes financial literacy skillsets across administrators to identify gaps and areas of opportunities before they become risks.

Interacts closely with FP&A to direct the analysis and interpretation of financial information throughout the PGP. Provides insightful analysis of financial results and forecasts that allow for informed decision-making and resource optimization.

Plays an important role in facilitating funds flow between the School of Medicine, EHC, and the PGP.

Serves as a major point of contact for problem resolution in financial matters.

Ensures compliance with all financial regulations governing health care delivery and rules of accrediting bodies. Monitors regulatory changes impacting medical group reimbursements and financial operations including but not limited to Centers for Medicare and Medicaid Services (CMS) provider fee schedules, payment adjustments and sequestration, and other statutory requirements (e.g., PAYGO).

Maintains a current knowledge of Generally Accepted Accounting Principles (GAAP) and Statutory Accounting Principles (SAP), if applicable.

Collaborates closely with EHC revenue cycle, patient financial services, and managed care leadership to monitor physician services billing, rates, and revenue cycle activities, identifying trends and opportunities.

Participates in the development of and changes to the physician compensation plan(s) and oversees its administration ensuring its compliance with all laws, rules, regulations, and policies in an accurate, timely and trustworthy manner. Final sign-off on all requested physician incentive and variable compensation payments.

Participates in the PGP's strategic planning efforts with the executive leadership team. Leads in transformation and change management to optimize current PGP assets and operations while innovating strategic partnerships, capital projects, and new growth areas for the enterprise.

Serves as a key participant in risk bearing strategies related to value-based accountable care.

In partnership with other organizational leaders, builds and retains a high-caliber finance professional team for PGP operations and finance. Responsible for motivating and engaging management and staff, leading change, building trust, and appropriately delegating and empowering staff to work within PGP directly or indirectly across centralized EHC departments. Conducts employment and performance reviews.
Candidate Qualifications
Bachelor's degree, preferably in accounting or finance. Graduate degree in business administration, accounting, or finance preferred. CPA preferred but not required. Ten plus years of progressively responsible experience in financial management and oversight of a physician group in an academic medical center / integrated delivery system setting. Most recent experience must be as a financial executive of a physician group with extensive experience with all finance and patient accounting functions.
Connect With Us!
Connect with us for general consideration!
Division The Emory Clinic
Campus Location Atlanta, GA, 30322
Campus Location US-GA-Atlanta
Department TEC Administration
Job Type Regular Full-Time
Job Number 119904
Job Category Executive Leadership
Schedule 8a-4:30p
Standard Hours 40 Hours
Emory Healthcare is an Equal Employment Opportunity employer committed to providing equal opportunity in all of its employment practices and decisions. Emory Healthcare prohibits discrimination, harassment, and retaliation in employment based on race, color, religion, national origin, sex, sexual orientation, gender identity or expression, pregnancy, age (40 and over), disability, citizenship, genetic information, service in the uniformed services, veteran status or any other classification protected by applicable federal, state, or local law.
Emory Healthcare/Emory University