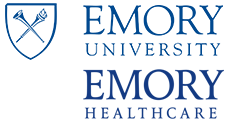 Job Information
Emory Healthcare/Emory University

Chief Communications Officer

in

Decatur

,

Georgia
Description
This position has primary oversight over institutional communications for The Task Force for Global Health.
JOB DESCRIPTION:
The COO collaborates closely with the President and CEO and other members of the senior leadership team to integrate communications with other functions, including creating and executing strategy.

Develops communication strategies to support organizational presence, fundraising, business development, talent attraction and retention, and other strategic goals.

Implements a content strategy for The Task Force and produces high-quality communications products to position The Task Force as a major global health and humanitarian organization that can positively affect large-scale health issues.

The CCO should have a 'nose for news' and understand how to shape compelling and engaging narratives for a variety of channels.

Holds primary responsibility for integrating the individual Task Force program's communications teams and their work into a coherent and unified Task Force communications presence.

Leads the Task Force's Communications Community of Practice to foster organizational presence, support and capacity building

Develops and drivesa communications strategy that creates broad public awareness of The Task Force mission and impact on healthby buildingan integrated, multi-channel communications program to position The Task Force as a leading global health and humanitarian organization that positively affectslarge-scale health problems.

Guides theintegration of program communications withoverarchingTask Force communicationsbyidentifyingengagement opportunities with target audiences and opportunities for increasing awareness of The Task Force withinrelevant industries, the media companies,the global health and donor communities including guest blogs, op-eds, public appearances and speeches, contributed articles, white papers, videos,etc.

Supports executive leadership through development of talking points,speeches,correspondence, presentations, and other communications materials

Providesleadership and managementoversightand supportto direct reports, includingregular and temporary employees, consultants, volunteers, and students and assures they meet their performance goals

SupportsTask Forceprograms in development and implementation of strategic communications plansand other communications needs, as requested by the programs

Holds primary responsibility for creating brand awareness and engagement through media placements, newsletters, websites, public presentations, special events, awards, speaking engagements, conferences, video, and social media campaigns

Developsand implementsof a Task Forcewide content strategy to create engaging content for diverse channels including newsletters, websites, social media, blogs, video, multimedia campaigns, speeches, correspondence, and presentations

Maintains and enhances The Task Force's intranet site which is the internal communication platform for the organization

Maintains and enhances themonthly Task Force newsletter from conception through creation, including overseeing storycontent,budget, writing assignments, editing, and distribution

Developsand oversees thecreation of other Task Force publications and collateral to include annual reports, special publications, brochures, and other pieces as needed

Leads and manages TheTask Force social media channels, including the development of original content, curating content, engaging target audiences, and evaluating impact.

Supportsthe development of pitches and placesstories and op-eds in high-value media outlets

Leadsevent management and promotion effortsfor Task Force specific-events and supports, as requested, events conducted by and/or promoted by Task Force programs

Provides strategic communications support to Director of OrganizationalEffectivenessin the area of talent attractionand retentionto includedeveloping persuasive messages andcollateral,identifying opportunities for increasing brand awareness among potential employees, and developing key internal communicationsto existing employees

Systematically cultivates and maintains long-term, collaborative relationships with key stakeholders and with selected organizations to achieve mutual goals

In partnership with the Chief Development Officer, establishes and manages partnerships with key Atlanta partners including Metro Atlanta Chamber of Commerce, Georgia Center for Nonprofits, and the Georgia Global Health Alliance, in support of Task Force strategic objectives

Anticipates reputational risks and implements strategies to mitigate risks including the development of crisis communications plans

Develops standard operating procedures, style guide, and other resources in support of organizational communications
OTHER RESPONSIBILITY:
Participates fully as a member of The Task Force for Global Healthbycontributing, assisting and participating in projects, activities, and initiatives as requested by management.
TRAVEL:
10 – 20% Domestic and International travel
MINIMUM QUALIFICATIONS:
A bachelor's degree in journalism, communications or related field, and

Ten years of experience in a communications or public relations position in a nonprofit institution, OR an equivalent combination of education, experience, and training.

Superior written and oral presentation skills. Proven ability to manage a small to medium sized workgroup.

A master's degree in communications or related field is preferred.

At least five years of experience working in public health or related field; deep subject matter knowledge of global health is preferred.
PREFERRED QUALIFICATIONS:
Master's degree in communications or related field

10 years of strategic communications experience

At least 5years' experienceworking in public health or related field; deep subject matter knowledge of global health preferred

Exceptional writerand editorwith a skill in translating complex information into compelling narratives for diverse audiences

Demonstrated ability to develop astrategicvision and plan forcommunicationswithina large global organization

Proven management and organizational skills, including experience in leading, building, and successfully managing a team.

Excellent team building skills

Demonstrated track record of effectively collaborating and influencing others withina large and complex organization

Expertise in developing integrated communications programs employing traditional and digital communications channels to activate target audiences

Ability to develop key messages and build an effective brand voice for an organization

Expertise in developing visual identity programs

Skill in developing and implementing media strategiesin support of organizational goals and objectives

Skill in evaluating communications programs using metrics to assess impact

Ability to align disparate communications programs around a common brand voice

Knowledge of visual communications design

High levels of creativity and criticalthinking skills

Demonstrated excellence in attention to detail

Superb communication (both oral and written skills)

Global mindset with a deep commitment to global health or development and the ability to influence, inspire confidence, build consensus and work successfully with varied global audiences
Additional Details
TFGH Background:
The Task Force for Global Health (TFGH) is an non-governmental organization affiliated with Emory University and located in Decatur, GA. TFGH and its programs work globally to eliminate diseases that have plagued humankind for centuries and build the systems necessary to protect the health of entire populations. In 2016, TFGH received the Conrad N. Hilton Humanitarian Prize – the world's largest award of its kind – in recognition of its contributions to alleviating human suffering.
OOPBACKGROUND:
The Task Force communications departmentexists to (a)advance the strategic objectives of the organizationincludingbut not limited toorganizational presenceandsupportingtalent attractionand retentioneffortsand (b) provide communications support to Task Force programs as feasible within resource constraints. The department leads an integrated communications program to drive high levels of brand awareness and engagement with donors, partners, and other audiencesas the need arises.The department uses a diverse mix of communications channels, including traditional and digital, to engage and activate target audiences.The department also provides graphics, design and audiovisual support to Task Force programs, as requested by programs and as feasible within department priorities and resource constraints.
Apply Now
Connect With Us!
Not ready to apply?
Job Number 44558
Job Type Regular Full-Time
Division Affiliated Organizations
Department Task Force for Global Health
This position may involve the following Health and Safety issues: Not Applicable
Job Category Business Operations
Location : Name Task Force for Global Health
Emory Healthcare/Emory University