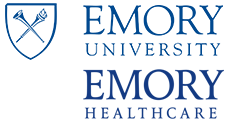 Job Information
Emory Healthcare/Emory University

Mgr, Infection Prevention

in

Decatur

,

Georgia
Description
JOB DESCRIPTION: The Infection Prevention Manager coordinates all infection prevention related activities associated with surveillance, performance improvement and education which are intended to ensure that the facility¿s patients, personnel & visitors will be protected from transmission of diseases & infection within the facility's environment as identified in the core competency model by the Certification Board of Infection Control and Epidemiology (CBIC). The Infection Prevention Manager is responsible for oversight of facility compliance with TJC Hospital Accreditation Standards, State and CMS regulations, and for the daily operations of the Infection Prevention Department.
The Infection Prevention Manager will at all times uphold the best interests of assigned facility and Emory Healthcare by adhering to the highest standards of ethical and moral conduct, committing to the values inherent at Emory Healthcare and assigned facility Mission and Philosophy.
DUTIES AND RESPONSIBILITIES (Essential functions are based on APIC Competency Model):
Leadership and Program Management
The Infection Prevention Manager will be responsible for the coordination of the multiple facets that make up the Infection Prevention Program at assigned facility

Ongoing assessment and development of programs, policies & procedures and forms to address the Infection Prevention needs of employees, volunteers, contract workers, independent contractors, physicians, registry workers and students in accordance with the guidelines established by the regulatory agencies.

In conjunction with the facility Hospital Epidemiologist, Quality Director and the Emory Healthcare Program Director of Infection Prevention will develop and implement annual goals/objectives.

Works in collaboration with the facility Hospital Epidemiologist and other entity departments to develop and manage an Infection Prevention Program that incorporates essential facility strategic plan elements that align with the goals, objectives, and risk assessments of the Infection Prevention Program. Provides expert consultation and education, as needed, and as related to Infection Prevention.

Identifies and facilitates the development and implementation of Infection Prevention staff competency and training needs.

Is responsible for oversight of the Infection Prevention Program while ensuring compliance with both facility and Emory Healthcare policies.

Provides stewardship of the Infection Prevention Department resources while promoting maximum patient outcomes, costs, and quality of care for all served.
Infection Prevention & Control
Develops and operationalizes the Infection Prevention Program¿s annual risk assessment, annual plans, and annual evaluations.

Identifies and implements updates to the Infection Prevention Program when new regulations and/or Professional guidelines are published.

Surveillance
a. Oversees and manages the hospital infection prevention program on a day-to-day basis and ensures that all infection prevention policies and procedures are followed and maintained.
b. Provides expert consultation while working collaboratively with department managers and directors to evaluate and implement facility-wide environmental safety as it relates to infection prevention, sanitation, and aseptic practices.
c. Designs, implements, and oversees an infection surveillance program that effectively identifies, controls, and abates infectious outbreaks, clusters, and unusual occurrences of infections.
d. Designs, implements, and oversees a process for infection control rounding of the facility¿s physical environment; including but not limited to the clinical areas and the appropriateness of clinical isolation practices.
e. Works collaboratively with the local Department of Public Health to report infectious and other diseases for compliance with regulatory requirements and community health departments. Works collaboratively with the Hospital Epidemiologist to facilitate an active and integrated Infection Control Committee. This may include but is not limited to expert consultation, communication of and routine reporting of surveillance data and analysis, communication of infection prevention interventions, evaluation of advances in technology, regulatory changes, and health alert interventions.
f. Provides expert consultation for infection prevention and oversight of the Employee Health Program and New Employee Orientation.
g. Provides expert consultation and evaluation of safety products.
h. In addition to the Infection Control Plan, Risk Assessment, and Program Evaluation, designs, implements, and performs an annual review of the facility TB Control Plan and TB Risk Assessment, the Bloodborne Pathogen Exposure Control Plan, and the Airborne Transmissible Disease Plan
Technology
Establishes and maintains a system of record keeping which allows for the collection and interpretation of pertinent infection prevention data.

Utilizes facility based clinical and administrative databases to retrieve necessary information for analysis, presentation, and communication with healthcare workers.

Validates the accuracy of data retrieved prior to submission of mandatory reported data to State and Federal agencies.

Conducts data analysis, utilizing standardized analytical evaluation to which then drive surveillance and performance improvement activities.

Utilizes applications that have capabilities of processing and producing spreadsheets that can assist in identifying clusters of epidemiologically important pathogens, creating alerts of newly detected multi-drug resistant organisms, and improve efficiency and scope of review and analysis of large quantities of data.
Performance Improvement and Implementation Science
Participates in operational aspects of the department, and maintains/participates in performance improvement (PI) activities within the department and house-wide.
¿ Understands and complies with accreditation and regulatory requirements regarding quality control and performance improvement activities for assigned areas of responsibility. Follows the organization¿s problem-solving/PI model.
¿ Designs and implements appropriate performance measurement/data collection activities following sound statistical principles, including use of appropriate sampling methods and valid indicator development.
¿ Understands and utilizes data analysis tools, including but not limited to run charts, bar graphs, control charts and histograms.
¿ Understands and utilizes PI tools, including but not limited to flowcharts, cause and effect diagrams.
¿ Understands and utilizes basic team facilitation techniques, including managing meetings to ensure productive outcomes, promoting creative problem-solving through brain-storming and multidisciplinary staff involvement and applying conflict resolution techniques as needed.
¿ Evaluates the effectiveness of infection prevention measures, by initiating and/or participating in appropriate studies designed to identify, evaluate, control and/or prevent problems related to infection prevention.
The following job accountabilities are not unique to this particular job but are common to all jobs at assigned facility:
Complies with insert facility name policies and procedures on customer satisfaction and service excellence. Demonstrates professionalism and cultural sensitivity in coordinating activities and communicating with all customers, peers, and the community at large. Conducts self in a professional, respectful and courteous manner during all interactions. Works effectively and collaboratively with others toward common goals.

Communicates accurately, honestly, supportively and in a timely manner with department and interdepartmental team members. Demonstrates effective business writing and oral communication skills.

Participates in all departmental specific training, Environment of Care (illness/injury prevention, fire/life safety, hazardous materials, emergency preparedness, utilities management, medical equipment management, safety and security management), infection prevention (standard precautions, TB Exposure Control Plan, Bloodborne Pathogen Exposure Control Plan).

Demonstrates knowledge of and follows safety practices, including patient safety. Understands the importance of safety in the work place. Maintains a safe environment for self and others.

Demonstrates leadership priority for organizational performance improvement in patient satisfaction/safety programs.
¿ Establishes and maintains a culture of patient safety throughout the facility. Promotes patient safety by recognizing and reducing risks and hazardous conditions that result in medical/healthcare errors and patient injury. Complies with the event reporting process.
¿ Demonstrates advocacy for the patient/customer and appropriate acknowledges patients, customers and visitors.
¿ Supports a strong internal non-punitive reporting mechanism. Supports ongoing proactive efforts through implementation of known safe practices. Promotes communication and coordination among individuals and departments to minimize risk to patients as appropriate.
¿ Understands and complies with accreditation and regulatory requirements and internal processes regarding responding to Sentinel Events.
The above statements reflect the essential functions considered necessary to describe the principle content of the job. They are not intended to be a complete statement of all work requirements or duties that may be inherent in the job.
MINIMUM QUALIFICATIONS: Bachelor in Science (Microbiology, Biology, Nursing, Public Health) is required. Masters Degree in healthcare related field preferred. . Board Certification in Infection Prevention and Control required. Must have a minimum of 2 years experience as an Infection Preventionist in an acute care facility. A combination of >3 years of Managerial/Director experience and Board Certification >5 years can be used for qualification in lieu of bachelor degree.
PHYSICAL REQUIREMENTS (Medium): 20-50 lbs; 0-33% of the work day (occasionally); 11-25 lbs, 34-66% of the workday (frequently); 01-10 lbs, 67-100% of the workday (constantly); Lifting 50 lbs max; Carrying of objects up to 25 lbs; Occasional to frequent standing & walking, Occasional sitting, Close eye work (computers, typing, reading, writing), Physical demands may vary depending on assigned work area and work tasks.
ENVIRONMENTAL FACTORS: Factors affecting environment conditions may vary depending on the assigned work area and tasks. Environmental exposures include, but are not limited to: Blood-borne pathogen exposure Bio-hazardous waste Chemicals/gases/fumes/vapors Communicable diseases Electrical shock, Floor Surfaces, Hot/Cold Temperatures, Indoor/Outdoor conditions, Latex, Lighting, Patient care/handling injuries, Radiation, Shift work, Travel may be required. Use of personal protective equipment, including respirators, environmental conditions may vary depending on assigned work area and work tasks.
Connect With Us!
Connect with us for general consideration!
Division Emory Healthcare Inc.
Campus Location Decatur, GA, 30033
Campus Location US-GA-Decatur
Department EHI Office of Quality
Job Type Regular Full-Time
Job Number 73887
Job Category Nursing
Schedule 7:30a-4p
Standard Hours 40 Hours
Emory Healthcare is an Equal Employment Opportunity employer committed to providing equal opportunity in all of its employment practices and decisions. Emory Healthcare prohibits discrimination, harassment, and retaliation in employment based on race, color, religion, national origin, sex, sexual orientation, gender identity or expression, pregnancy, age (40 and over), disability, citizenship, genetic information, service in the uniformed services, veteran status or any other classification protected by applicable federal, state, or local law.
Emory Healthcare/Emory University