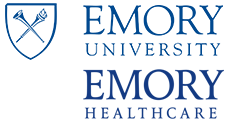 Job Information
Emory Healthcare/Emory University

Project Coordinator | TEPHINET

in

Decatur

,

Georgia
Description
The Task Force for Global Health of Emory University is seeking a Project Coordinator for their TEPHINET program.
The Project Coordinator coordinates theprojectplanning process and provides programmatic assistancein tracking the budget, activities, and timelines for several projects at a time. They coordinates logistical arrangements for related conferences, conventions or meetings, and may manage a project independently.
The project Coordinator may assist in identifying funding resources and in developing funding strategies and initiatives. Additionally, this position develops and generates various operational and statistical reports, represents and promotes the project at various speaking engagements, and may write grants, reports, briefings, newsletters, promotional or other written material related to the project.
Performs related responsibilities as required.
PRIMARY RESPONSIBILITIES:
Coordinatesallstages of theconferenceabstractcycle(e.g. crafting ofthe call for abstracts,assigningabstracts forreview,communicatingfinal selection toprogram directors andpresenters,etc.)for all TEPHINET related conferences.

Manages the abstract platform and databases and is responsible for trouble-shooting any system related issues/questions.

Develops timelines, tracks progress and documents all information gathered during theabstractprocess.

Manages recruitment of reviewers/moderatorsas needed and maintains current reviewers/moderatorsdatabase.

Manages all correspondence with presentersbefore, during and after the conference.

Collaborates with other members of staff if additional abstract support is needed.

Participates inthe preparation ofTEPHINET Advisory Scientific Committee (TASC)conferencecalls/meetings(e.g.prepares doodle polls, sends out theagendas andadditionaldocuments, supports with notetaking whenever needed).

Ensuresall technical conference related materialisup-to-date following recommendations from theTASC.

Fullyparticipatesin all TASC callsand on site meetings.

Ensurestimely reception of TASC deliverablesby sending outreminders,following up on action items,trackingand acting onparking lot items.

Collaborates with Data Manager in thedesignofscreening forms,web forms and surveysto collect deliverables from TASCrelated projects(e.g.review of plenary sessions andinteractive learning sessionsconcept notes).

Organizes and maintainsall TASCdeliverablesand othertechnicaldocumentation.

Supports in the development of work plans, timelines, presentations and reports.

Provides support,as required,onallactivities directed to increasethe quality of TEPHINET scientific conferences.

Participates inpre-conference and logistics planningmeetingsfor TEPHINET's related conferences.

Participates in conference evaluations and post conference reviews.

Attends all TEPHINET conferences and provides support to the conference team on site.

Provides support to SeniorAssociate Director for Sciencein other tasks as needed.
OTHER RESPONSIBILITY:
Participates fully as a member of the Task Force for Global Health by contributing, assisting and participating in projects, activities, and initiatives as requested by management.
TRAVEL:
Up to15% domestic and/orinternational
MINIMUM QUALIFICATIONS:
A bachelor's degree in a related field and three years of related project management experience, or an equivalent combination of experience, education and training.
PREFERRED QUALIFICATIONS:
Master'sDegree in Public Health or relatedarea.

Experience withdonorfunded projects,preferablywith international NGOs and, project managementsupport.

Proficient in Excel, Google Forms,Smartsheet, and scientific writing.

Written Spanish proficiencypreferred.
Additional Details
TFGH Background:
The Task Force for Global Health (TFGH) is an non-governmental organization affiliated with Emory University and located in Decatur, GA. TFGH and its programs work globally to eliminate diseases that have plagued humankind for centuries and build the systems necessary to protect the health of entire populations. In 2016, TFGH received the Conrad N. Hilton Humanitarian Prize – the world's largest award of its kind – in recognition of its contributions to alleviating human suffering.
TEPHINET BACKGROUND:
The principal mission of the TEPHINET is: To strengthen international public health capacity through initiating, supporting, and networking of field-based training programs that enhance competencies in applied epidemiology and public health practice. In addition to this mission, TEPHINET provides administrative and management support to many international public health projects, some of which are related to the field epidemiology training programs.
Apply Now
Connect With Us!
Not ready to apply?
Job Number 43729
Job Type Regular Full-Time
Division Affiliated Organizations
Department Task Force for Global Health
This position may involve the following Health and Safety issues: Not Applicable
Job Category Business Operations
Location : Name Task Force for Global Health
Emory Healthcare/Emory University