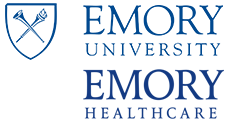 Job Information
Emory Healthcare/Emory University

Senior Dosimetrist / Winship Tower

in

United States
Overview
Heart. Soul. Expertise. That's what defines an Emory Dosimetrist. No matter where you are in your Dosimetry career, when you chose this distinguished profession, you chose to change lives.
Our Dosimetrists are integral members of inter-professional teams in hospitals and clinics that are committed to outstanding patient care. We're eager to share what we learn with hospitals around the country, and the world. We've got the backing, knowledge, experience and permission to lead the way in developing new and better approaches to preventing and treating disease, and our patients get treatments years before anyone else.
Become a part of the groundbreaking cancer research and outstanding cancer patient care that are the hallmarks of Winship Cancer Institute of Emory University, Georgia's only NCI-designated Comprehensive Cancer Center.
Visit the Winship website pages:
Winship careers webpage: https://winshipcancer.emory.edu/about-us/careers.html
Winship About Us webpage: https://winshipcancer.emory.edu/about-us/index.html
Description
JOB DESCRIPTION:
Supervises and manages the day to day dosimetry operations at a designated Emory Healthcare location.

Serves as the lead worker to dosimetrists providing direction, offer insight, and organizes position responsibilities of the team in direct collaboration with the Chief Medical Dosimetrist.

Supervise the application of specific methods of patient and/or beam dosimetry as directed by the Medical Physicist.

Assist in brachytherapy procedures by performing treatment planning and dose calculations.

Receives, loads, and ships radioactive materials.

Coordinates purchase of supplies and equipment.

Provides recommendations concerning department operating budget.

Participates and leads quality improvement processes.

Performs all other Medical Dosimetry functions to include, but not limited to: Design a treatment plan by means of computer and/or manual computation with optimal beam geometry to deliver a prescribed radiation dose and spare critical structures in accordance with the Radiation Oncologist's prescription.

Identify and contour normal and dose-limiting structures by utilizing images from one or more data sets.

Assumes proficiency in image registration with various image data sets to include CT, MRI and PET.

Create and transfer reference images and localization markers for portal verification and treatment delivery to include DRRs, CBCTs and other IGRT methods, as specified.

Supervise simulations and tumor localization using specified imaging devices including, but not limited to CT, MRI, and PET.

Supervise the planning and implementation of the fabrication of compensation filters, custom shields, wedges, and other beam modifying devices.

Supervise the planning and implementation of the production of moulds, casts, and other immobilization devices.

Communicate with the radiation therapist(s) and assume an advisory role in the implementation of the treatment plan including: the correct use of immobilization devices, compensators, wedges, field arrangement, and other treatment or imaging parameters.

Perform calculations for the accurate delivery of the prescribed dose, document all pertinent information in the patient record, and verify the mathematical accuracy of all calculations by an approved method.

Operates and performs quality assurance, under the direction of the Medical Physicist, on the treatment planning computer(s).

Provides assistance and technical support to the Medical Physicist, in radiation safety and protection, qualitative machine calibrations, quality assurance of treatment plans and radiation oncology equipment.

Utilize radiation monitoring devices to measure radioactivity and perform assays.

Teach applied aspects of medical dosimetry to students, radiation therapists and residents.

Participate in clinical research.

Participate in continuing education.
MINIMUM QUALIFICATIONS:
Bachelor's degree and 5 years of progressively responsible dosimetry experience or an equivalent combination of medical physics education and experience required.

Proficiency in treatment planning is required.

Board certification by Medical Dosimetry Certification Board is required.
Additional Details
Sr. Dosimetrist, Salary: $61.11 - $101.82/hour, The grade and salary of the position are based on specific criteria met within the qualifications of relevant experience, skills, performance and internal equity.
Connect With Us!
Connect with us for general consideration!
Division Emory Univ Hosp-Midtown
Campus Location Atlanta, , 30308
Campus Location Atlanta
Department WEM Radiation Oncology
Job Type Regular Full-Time
Job Number 118090
Job Category Imaging & Radiology
Schedule 8a-4:30p
Standard Hours 40 Hours
Emory Healthcare is an Equal Employment Opportunity employer committed to providing equal opportunity in all of its employment practices and decisions. Emory Healthcare prohibits discrimination, harassment, and retaliation in employment based on race, color, religion, national origin, sex, sexual orientation, gender identity or expression, pregnancy, age (40 and over), disability, citizenship, genetic information, service in the uniformed services, veteran status or any other classification protected by applicable federal, state, or local law.
Emory Healthcare/Emory University